Fenton

Fenton offer a wide selection of speakers and portable PA systems that cater to all budgets. Their feature laden active speakers are unique in the market, giving you all the best features like bluetooth connectivity, wireless microphones, battery power, built in LED lighting and onboard MP3 These a...
See more from this brand...
Partystation - MDJ115 - Bluetooth Active Speaker
120 Watts - Includes 2 Microphones for Karaoke!
Product Code: 178.309M
Sorry, this product is not available to order at this time.
Package includes:
1 x MDJ115 Partystation 120W
2 x DM100 Quality Dynamic Microphone
Summer Deal , Save $40 !!
The MDJ115 is a full-size partystation with USB, SD and BT input. The down-facing subwoofer on the bottom of the MDJ115 gives an extra bass to your music. The speakers both have LED's illuminating the cone of the woofer in bright colours. With the remote control you can easily control your partystation
Media player with USB/SD/BT and Aux input
Powerful 120W amplifier
Illuminated speakers with RGB LED's (on/off switch)
MP3 recording through USB - Microphone Record Only
Echo effect on microphone input
Bass and Treble control
2 Microphone inputs (6.3mm Jack)
1 Stereo line input (RCA)
Infrared remote control
Easy handle to carry your partystation
Bluetooth
SPECIFICATIONS
Power max. 120W
Frequency response 50Hz- 20kHz
Signal to noise ratio >80dB
Speakers 2x 3''
Woofer 5.5''
Power supply 240VAC / 50Hz
Dimensions 275 x 420 x 245mm
Weight 6.2kg
DM100 Dynamic Microphone Black
Plastic microphone with dynamic insert and fixed 3m lead.
On/Off switch
Dynamic
Cardioid characteristic
Fixed cable with a 6.3mm jack plug 3m
Specifications
Output Connections 6.3 mm jack, XLR (3-pin)
Frequency Response 100 - 10.000 Hz
Impedance 600ohm
Sensitivity -71dB (+/-2dB)
Microphone type Cardioid
Lead length 3m
Dimensions (L x W x H) 175 x 52mm
Weight (kg) 0,20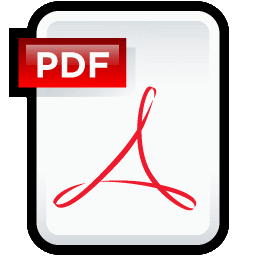 Info / Manual
---
Bulk prices are available on all items, Please login to get bulk prices. Or call 09-8375020 for a price!