Behringer
Behringer is an audio equipment company founded by Uli Behringer in 1989, in Willich, Germany. Behringer was listed as the 14th largest manufacturer of music products in 2007.[3] Behringer is a multinational group of companies, with direct marketing presence in 10 countries or territories and a in a...
See more from this brand...
Behringer DI20 DI Box Splitter
Active 2-Channel DI-Box/Splitter
Product Code: BEDI20
| | | |
| --- | --- | --- |
| Buy 1+ | $72.50 | (incl. GST) |
ULTRA-DI DI20
Professional Active 2-Channel DI-Box/Splitter

Professional and multi-purpose direct injection box for stage and studio applications
Provides impedance and signal matching for the direct connection of instruments to mixers and amplifiers
Converts 2 independent unbalanced 1/4'' TRS line inputs into 2 balanced XLR outputs
Additional Split mode (channel 1 assigns signal to both XLR outputs)
Ultra-flat frequency response due to servo-balanced operation
Internal battery automatically shuts off when phantom power is applied

Allows direct connection to speaker outputs with up to 3,000 Watts
Ground Lift switch eliminates typical ground loop problems
Input 2 usable as channel 1 Link output (additional to XLR output)
¼" TRS and gold-plated XLR connectors
Ultra-rugged, road-suitable metal case
High-quality components and exceptionally rugged construction ensure long life
Conceived and designed by BEHRINGER Germany

The ULTRA-DI DI20 is a one-of-a-kind DI (direct injection) box that can convert up to two separate unbalanced 1/4" TRS lines into two balanced XLR outputs, or function as a signal splitter. Electric guitarists, keyboardists and bassists will love the flexibility this incredible box provides.

Mono, Stereo or Double the Amps
By flipping a switch, you can use the DI20 as a launching pad for two separate mono signals, a stereo signal, or a split-signal feeding two separate amps. The DI20 also features a ground lift switch and the 3-position input attenuator can accommodate input levels of up to +48 dBu. This handy built-in attenuator allows you to connect to your amplifier's speaker outputs, even amps rated as high as 3,000 Watts. You can power the DI20 with either a 9 V battery or your mixer's phantom power supply (+18 to +48 V DC). The whole package is wrapped in an ultra compact, road-suitable and rugged metal housing.
Be Direct
If you're a working musician who demands uncompromising functionality and durability, the ULTRA-DI DI20 will astound you—and so will its very affordable price tag. See what the DI20 can do for your sound today at your nearest BEHRINGER dealer.
You Are Covered
We always strive to provide the best possible Customer Experience. Our products are made in our own MUSIC Group factory using state-of-the-art automation, enhanced production workflows and quality assurance labs with the most sophisticated test equipment available in the world.

As a result, we have one of the lowest product failure rates in the industry, and we confidently back it up with a generous 3-Year Warranty program.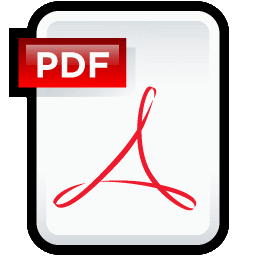 Info / Manual
---
Bulk prices are available on all items, Please login to get bulk prices. Or call 09-8375020 for a price!