Power Dynamics

Power Dynamics speakers are great for live sound systems, DJ speakers, big speaker systems for pubs, clubs and good, deep bass tones with an optional Power Dynamics subwoofer. Unlike expensive PA systems and brands, Power Dynamics is an affordable option for large PA systems, for big parties, and is...
See more from this brand...
PD-318SA Active Subwoofer 18"
800 watts RMS power / 1000W Max
Product Code: 178.915
Pay it in 4 payments of $212.25 with
| | | |
| --- | --- | --- |
| Buy 1+ | $849.00 | (incl. GST) |
| Buy 2+ | $800.00 | (incl. GST) |
PD-318SA Active Subwoofer 18"
Pair price Only $1600.00 - Save $98.00
The PD-3 series is a series of high-quality professional sound reinforcement speaker cabinets with high efficiency and a wide and smooth frequency response at any listening position (short and medium distances). PD-3-series speakers are ideal for a wide range of applications, such as disco, cinema, club, cafe, restaurant, sport facilities and other entertainment. Simply put, PD-3 Series loudspeakers deliver unmatched power and unparalleled sound quality and user-friendly. They are an extremely cost-effective solution for professional applications
This 18" powered subwoofer has a music power of 1000W and produces a sound pressure of 130dB. The crossover ensures that the highs are offered to the satellite speakers. No annoying resonances at high power. With phase control, sub level-controller, ground lift and connection to a second amplifier, as well as an innovative physical design with small grooves designed to allow solid placing of the PD-315 PA top speaker that ensure that even the mighty rumble from the heavy bass frequencies do not rattle & shake the top units. This all new powered subwoofer is the ideal solution to a heavy bass sound within your set-up.
A subwoofer should be included in any decent setup. Power Dynamics has understood this and with the PD-318SA brings an active subwoofer on the market that is fully equipped.
For example, the PD-318SA has a phase control of 180 °, allowing you to let the sound wave come "in phase" with the sound wave of the other speakers. The result is a cohesive sound, with smooth transitions.
The PD-318SA has an adjustable crossover frequency between 30 and 145Hz. The signal level can also be adjusted on the back of the amplifier. Optimally, the subwoofer can achieve a pressure of 130dB.
The incoming signal can be looped through to a 2nd subwoofer or amplifier. The full signal can be forwarded via the thru output, after which you can mix it yourself with a crossover. Via the mid & high freq output, the transmitted signal is cut off at 120Hz and the amplifier forwards everything above it.
Active subwoofer with 46cm (18 ") Bass Woofer
Built-in amplifier with 800 watts RMS power
Built-in crossover for direct connection of 2 satellites
Rugged, on-the-road housing
Connections: 2x XLR balanced inputs, 2x XLR Thru full-range output, 2x XLR Mid & High frequency output
Equipped with 2 handles on the side
Limit, signal, protect / peak and power indicator
Adjustable 180 ° phase control
Subsonic filter: 30Hz
Maximum sound pressure @ 10% THD: 130dB
Frequency Response +/- 3dB: 40Hz - Crossover
Frequency Response -10dB: 30Hz - Crossover
Amplifier: 800W RMS Power: 800W RMS, 1000W Max
Equipped with a top hat for placing a pole & top speaker
On / Off and Groundlift switch
Connection voltage: 240VAC / 50Hz
Specifications
| | |
| --- | --- |
| Dimensions (L x W x H) | 655 x 585 x 605mm |
| Weight (kg) | 57,00 |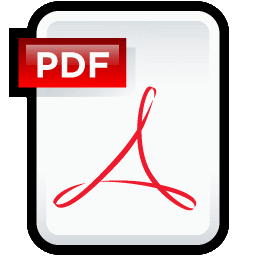 Info / Manual
---
Bulk prices are available on all items, Please login to get bulk prices. Or call 09-8375020 for a price!