Covid-19 Alert Level 3: (Auckland only) and Level 2 (remainder of NZ)
Friday 14/8, Click-and-Collect / Shipping orders only, must be ordered and paid online.
Saturday 15/8, Normal Trading hours resume.
All online trading and deliveries as normal until further notice.

Please note we are awaiting further details on the above, this may yet change.
---
Albany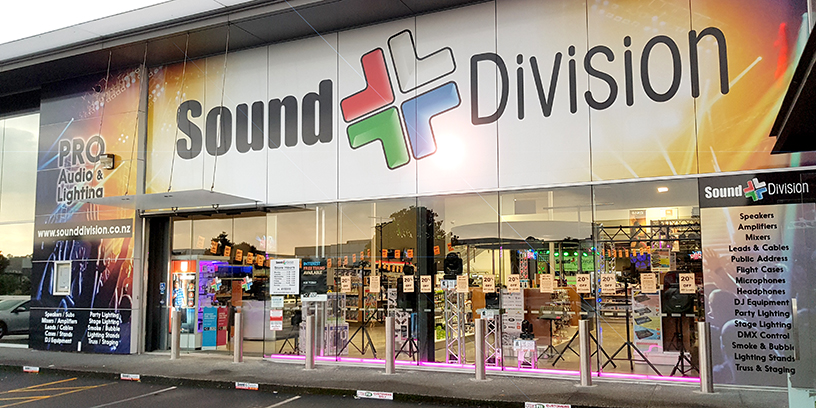 Sound, Lighting & Electronic components
In-store sales
(NOT inquiries on existing web orders, they should be directed to Henderson branch.)
Sound Division 35 William Pickering Dr
Albany
Auckland 0632
New Zealand
| | |
| --- | --- |
| Monday | 9.00 - 5.00 |
| Tuesday | 9.00 - 5.00 |
| Wednesday | 9.00 - 5.00 |
| Thursday | 9.00 - 5.00 |
| Friday | 9.00 - 5.00 |
| Saturday | 10.00 - 5.00 |
| Sunday | Closed |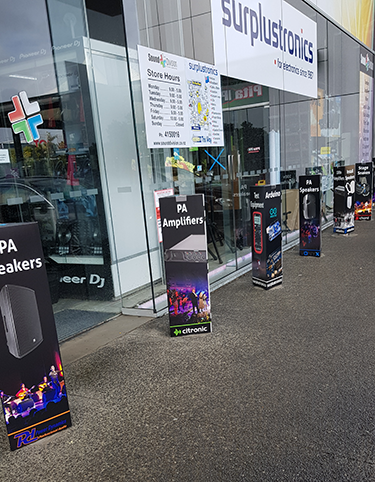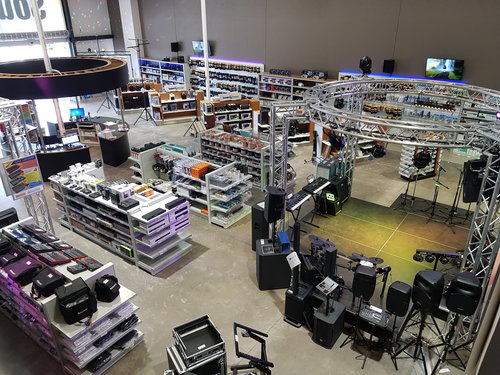 Henderson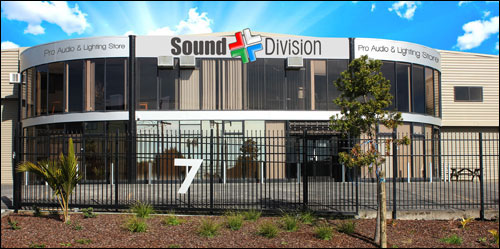 Sound, Lighting & Electronics
Shipping inquiries
Over the phone ordering
Product Returns
Sound Division 7 Corban Avenue
Henderson
Auckland 0612
New Zealand
| | |
| --- | --- |
| Monday | 9.30 - 5.30 |
| Tuesday | 9.30 - 5.30 |
| Wednesday | 9.30 - 5.30 |
| Thursday | 9.30 - 5.30 |
| Friday | 9.30 - 5.30 |
| Saturday | Closed |
| Sunday | Closed |