Max

Tronios, Founded in 1998 quickly became one of the major players on the European market of consumer electronics. Our own brands: BeamZ, Fenton, SkyTec, Skytronic, Vexus, Maxx and Vonyx represent a strong and steady name in the Sound & Light industry. The new brands Power Dynamics and BeamZ guarantee...
See more from this brand...
GigKit Electric Guitar & Amp Bundle
Black Guitar, 40w Amplifier, Lead, Tuner, Bag & Accessories
Product Code: 173.223
| | | |
| --- | --- | --- |
| Buy 1+ | $249.00 | (incl. GST) |
GigKit Electric Guitar Pack Black
The Gigkit Electric Guitar Pack is ideal for beginning players and provides a comfortable playing feel. This beginners pack offers a copy of the time tested traditional electric guitar design, the Stratocaster. Coupled with a classic Max amplifier, this set-up is designed for lovely clean guitar tones and even some crunchy classic rock material. This is great value for money entry level guitar package for beginners of all ages. This is not a genuine Stratocaster guitar.
Ready to Rock!
The MAX Electric Guitar GigKit is ideal for the starting guitarist. This guitar gives a quality and pure sound, and comes with all the accessories you need. This way, you're done in one buy. Included in this package is a guitar, guitar cover, amplifier, spare strings, tremolo arm, shoulder strap, picks and a digital tuner. So, ready to rock!
Rock'n'Roll with the amplifier
With the included guitar amplifier you're done in one buy. It's equipped with an equaliser, boost (distortion) mode, AUX in and a headphone connector. With this you're ready to rock! Full size guitar, the purest sound. This is a copy of a full size 4/4 Stratocaster guitar and ideal for guitarist from the age of 10. The is the largest model, it gives the nicest sound and you'll be set for years.
Make cool effects
Use the included tremolo arm to adjust the tension on the strings. With the tremolo arm you can create awesome effects, like the famous Dive Bomb.
Practice with an app
Use an app like Yousician to learn the fun and easy way. You can use the app with this guitar of course.
Always a tuned guitar
You probably can't tune a guitar by ear yet, so use the included digital clip-on tuner instead.
Fine tuning on the guitar
The amplifier is not always near, so use the volume and 2 tone controllers on the guitar to make fast
adjustments.
Electric guitar model guitar with 21 frets
40 Watt guitar amplifier with 6" speaker
2 Tone controls, volume control and 5-way pickup selector
The Gigkit also includes:
Durable Soft Case with shoulder straps
Clip-on digital tuner
Spare strings set
Tremolo arm
Guitar strap
Picks (2x)
Guitar connection lead (2m)
Adjustment tools
This is not a genuine Stratocaster guitar.
Specifications
| | |
| --- | --- |
| Output power | 40W |
| Weight (kg) | 5,50 |
| Dimensions (L x W x H) | 1020 x 420 x 100mm (box) |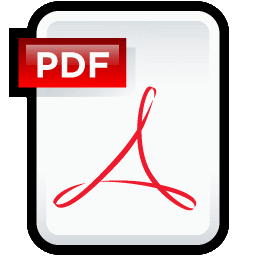 Info / Manual
---
Bulk prices are available on all items, Please login to get bulk prices. Or call 09-8375020 for a price!