Max

Tronios, Founded in 1998 quickly became one of the major players on the European market of consumer electronics. Our own brands: BeamZ, Fenton, SkyTec, Skytronic, Vexus, Maxx and Vonyx represent a strong and steady name in the Sound & Light industry. The new brands Power Dynamics and BeamZ guarantee...
See more from this brand...
SoloJam Western Guitar Pack
Natural Guitar, Strap, Spare Strings, Tuner, Bag & 2 Picks
Product Code: 173.215
| | | |
| --- | --- | --- |
| Buy 1+ | $129.00 | (incl. GST) |
SoloJam Western Guitar Pack Natural
The SoloJam Acoustic Guitar Pack is the perfect started pack for anyone looking to enter the world of the acoustic guitars! The body of this guitar is designed in the classic dreadnought acoustic guitar style that gives it excellent sound and presence. This great steel string acoustic guitar is made with the best materials and workmanship possible at a very affordable price! This pack also includes spare strings, guitar strap, digital tuner, picks and a nylon gig bag for carrying your guitar to practice or performances.
A great beginners guitar
This acoustic steel-string guitar is ideal for anyone that wants to start playing the guitar, or wants to get back into it. It is a full size guitar with steel strings. The body is designed in a classic dreadnought style, which ensures a tremendous sound combined with a western look. This model is suitable for all ages from age 10 onwards. With all accessories included, you're ready to start playing instantly.
For all levels
Doesn't matter if you have been playing the guitar for years, or just getting started, this guitar is suitable for all levels.
Beautiful to the eye
Besides being a very good quality Spanish guitar, the finishing is beautiful as well. The basswood body has a smooth finish and combines beautifully with the maple fretboard.
Practice with an app
Use an app like Yousician to learn the fun and easy way. You can use the app with this guitar of course.
Full sound
Steel strings are easy to replace. But the biggest advantage of a western guitar is the full sound, which is partly due the steel strings.
Always perfectly tuned
You probably can't tune a guitar by ear yet, so the included digital tuner comes in handy.
All necessities
All necessities are included in this package. Besides the guitar, you'll get a digital tuner, spare strings, a guitar bag, shoulder strap and picks.
Full-size acoustic western guitar
Body shape: Dreadnought
Comfortable grip and steel strings
Basswood body
Rosewood fingerboard
Suitable for players of all levels
Colour: Natural
The SoloJam kit also includes:
Durable Soft Case
Picks (2x)
Clip-on digital tuner
Spare strings
Guitar strap
Specifications
| | |
| --- | --- |
| Weight (kg) | 8,20 |
| Dimensions (L x W x H) | 1030 x 350 x 160mm |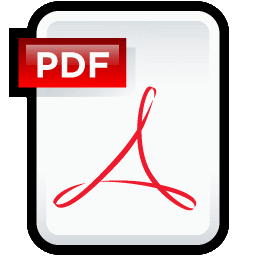 Info / Manual
---
Bulk prices are available on all items, Please login to get bulk prices. Or call 09-8375020 for a price!