Max

Tronios, Founded in 1998 quickly became one of the major players on the European market of consumer electronics. Our own brands: BeamZ, Fenton, SkyTec, Skytronic, Vexus, Maxx and Vonyx represent a strong and steady name in the Sound & Light industry. The new brands Power Dynamics and BeamZ guarantee...
See more from this brand...
KB4SET Electronic Keyboard 61-key Premium Kit
Product Code: 130.110
Pay it in 4 payments of $42.25 with
| | | |
| --- | --- | --- |
| Buy 1+ | $169.00 | (incl. GST) |
MAX KB4SET, the ideal plug and play keyboard starter set
Are you about to start playing the keyboard or are you looking for a nice gift for your children or grandchildren? Then look no further! This complete set provides you with everything you need to start playing the keyboard. Many already preceded you with the KB4 keyboard, which is now available as a complete plug and play set.
All necessary accessories
If you start something or if you want to surprise someone else, you sometimes don't know what you need and that can be annoying. With this MAX KB4SET you don't have to doubt anything anymore because everything you need is in this set. Of course there is a keyboard, but also a bench and a keyboard stand are included. Both the bench and the stand are adjustable in height for a correct and comfortable sitting position. To practice in silence, you can connect headphones. Especially in the first period, the set of keyboard stickers is very easy to learn to find the keys faster.
Learn to play the keyboard quickly and easily
The MAX KB4 keyboard from this set includes a 3-step training function. With this training function you get to know the tests and train yourself to effortlessly find the right test. With the help of the keyboard stickers, a faster connection is made between sheet music (notes) and the keys of the keyboard. This speeds up the learning process and of course makes it all more fun. There are also plenty of apps (for example the 'SimplyPiano' app from JoyTunes) and YouTube videos available to ensure that you quickly master the MAX KB4 keyboard.
The MAX KB4 keyboard
The MAX KB4 keyboard has a robust and impact-resistant housing, so it can take a beating, making it ideal for young enthusiastic players as well. The keyboard is also equipped with an LCD display, 255 timbres, 255 rhythms, 24 demo songs, different percussions, vibrato, sustain and a record function with which rhythms can be recorded and saved for later use. The KB4 therefore offers sufficient challenge and possibilities for the novice player.
Connectivity
The MAX KB4 keyboard can be connected in various ways. At home, on the mains, but there are also possibilities outside because the KB4 also works on 6 AA batteries (not included), so you can also use it 'mobile'. The built-in speakers can be used to reproduce the sound, but you can also practice in silence with headphones. The headphone connection can also be used to connect a sound system if you want to perform for several people.
Don't make things more difficult than necessary with this complete MAX KB4SET keyboard starter set. A complete package to immediately start playing the keyboard.
Characteristics
Complete set with KB4 keyboard, bench, stand, and keyboard stickers
Keyboard with 61 keys and plug-in music / tablet stand
Learn quickly with 3-step training function and keyboard stickers
Height-adjustable bench with cushioning seat - Note: 80Kg Limit on Seat
Robust and height-adjustable keyboard stand
Can be used with the 'SimplyPiano' app
LCD display
255 Timbres & 255 Rhythms
24 demonstration songs
Multiple percussion options
Master Volume / Accom Volume / Tempo Control
Sustain / Vibrato
One-key / Follow / Ensemble
Start / Stop / Sync / Fill-in
Single Chord / Fingered Chord
Rhythm programming function
Recording and playback option
3.5mm jack microphone input
3.5mm jack output for headphones or sound system
Connection voltage: 230Vac / 50Hz (adapter included)
Also works on 6 AA batteries (not included)
Please note : Tablet not included ( pictured for reference only )
Dimensions and weight
Dimensions (keyboard): 859 x 270 x 94mm
Dimensions (packaging): 890 x 370 x 260mm
Weight (keyboard): 4kg
Weight (set): 9.7kg
Extra Info for Parents:
A keyboard is much more than a piano
It will come as no surprise that the keyboard originally descends from the piano. The keyboard was mainly created because in this way people could get a much cheaper "piano" at home that also took up much less space. Subsequently, the keyboard has been further developed into an instrument that is much more than a piano.
In any case, a keyboard has a built-in speaker and also countless pre-programmed tones, melodies and rhythms of various musical instruments on board with which you can in fact accompany your own music. You can also make your own recordings and then use them as an accompaniment.
A keyboard also has countless functions that I will further describe and explain in this blog. Hopefully it will help you make a choice for your ideal keyboard.
Learn to play the keyboard
As with many things, playing the keyboard only becomes really fun when you can do it a little. Learning is fastest when it is fun. That is why we have a number of keyboards with a built-in training function. With this built-in 3-step training function you get to know the keys well and train yourself to effortlessly find the right key.
Another aid for learning to play is keyboard stickers. By sticking these stickers on the keys of your keyboard, you can easily see which note corresponds to which key of your keyboard. This can be a very useful tool. You will find that you will need the stickers less and less over time :)
Another option, suitable for all keyboards, is learning by means of an app.
Learn to play the keyboard with an app
Learning through play is a very successful method. In fact, that applies to learning everything, but our experience is that this certainly also applies to playing keyboard. An app can help with this very well and we are happy to share our favorite app with you: Simply Piano from JoyTunes
There are a lot of different songs in the app that you can choose from. You can then play along with the music where the microphone of your tablet (or phone) picks up the sound from your keyboard and checks whether you are doing it correctly. You will then receive instructions on how to improve your game. Very educational and fun!
Because the microphone of your tablet simply picks up the sound from your keyboard, no further connection with the keyboard is required. Switch on your tablet and you're done!
Good to know ... Simply Piano's introductory lessons are completely free so feel free to try it out. Then you can optionally take out a subscription from € 7.99 per month. Still much cheaper than a music teacher.
Keyboards for beginners
We have a number of affordable entry-level models that are perfect for discovering if playing keyboard is right for you. These keyboards all have 61 keys because this is often the standard for music lessons and is often even recommended. You have enough space on this to play with two hands without it becoming unnecessarily extensive, complicated or expensive.
Our MAX KB4 , MAX KB1 and MAX KB2 keyboards are all perfectly suited for this. They all have the aforementioned built-in training function and headphones can be connected so that you can practice concentrated in peace and quiet without disturbing others.
Keyboards for advanced users
We also have a very nice offer for advanced keyboard players. We advise for the advanced to at least choose a model with velocity-sensitive keys. I will come back to that later in this blog.
The MAX KB3 is a perfect option for the advanced. This semi-professional device sounds like a real piano, has a built-in MP3 player and record function to record rhythms and use them again later. The number of options and functionalities is enormous.
Digital piano with 88 keys
Our top model is the MAX KB6 , a keyboard with 88 keys. Whether for the studio, on stage or at home, the KB6 is perfectly suited. The lightly weighted keys give the feel of a real acoustic piano. The number of no less than 88 keys is also equivalent to a piano, making this keyboard the absolute best choice if you want to experience the sound and feel of a real piano.
Keyboards for children
Children generally get along better with a keyboard with fewer keys because their arms are simply a bit short to be able to play a wide keyboard well. Our KB8 and KB7 keyboards respond perfectly to this. These keyboards have 49 and 54 keys and are therefore perfect for children to start with. Nevertheless, they are full-fledged keyboards with a nice number of functionalities such as demonstration songs, headphone input and enough settings to adjust the sound to your wishes.
You can also record and play back your own masterpieces using the recording function. All these features also make the keyboards very popular with adults.
Velocity sensitive keys
You may have seen this term before, but what exactly are velocity-sensitive keys ? It's actually very simple. With a keyboard without velocity-sensitive keys, it does not matter how hard you hit a key, the tone always sounds the same loud. This is different for a keyboard with velocity-sensitive keys and by hitting the keys hard or soft you get sounds of different volumes. This way you get a more dynamic and natural sound.
Some accessories to consider:
Keyboard stand and keyboard bank
A keyboard stand and keyboard bank are especially useful when you often play at different locations. Then you know for sure that you can place your keyboard properly and that you can sit on it at the right height. To top it off, you can choose to buy a cover for your keyboard stand. That makes the whole thing a bit more professional. It is even possible to place a light effect under this cover for the perfect atmosphere.
Keyboard bag
A keyboard bag is useful for transporting your keyboard easily and safely.
Headphones
With headphones you can practice in peace, undisturbed and without bothering anyone. That is recommended, especially if you are just starting out.
Keyboard stickers
We have already mentioned it above. You can stick keyboard stickers on the keys to make it easier to see which key you should have. This is very useful in our experience.
Music stand
In any case, a music stand is superfluous with all Max keyboards because they have a fixed stand to easily place your sheet music or tablet.
It is good to know that we also have complete keyboard sets with all the necessary accessories for the beginner.
MAX KB1SET keyboard set for the beginner - With bench, stand and headphones
Which keyboard should I choose?
Hopefully the above information has given you a clear picture of the different keyboards and will help you make a choice.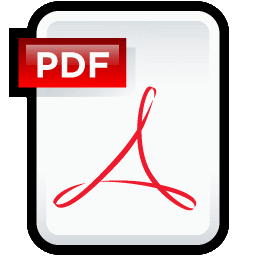 Info / Manual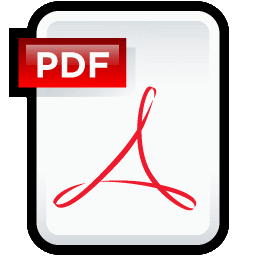 Info / Manual
---
Bulk prices are available on all items, Please login to get bulk prices. Or call 09-8375020 for a price!