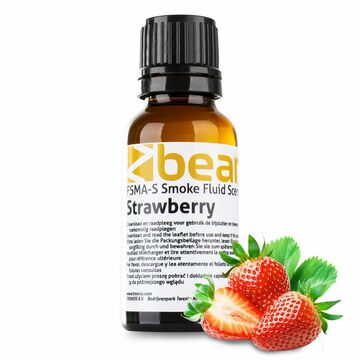 QTX

Launched in 2009, QTX is predominantly a professional lighting brand. Ideal for clubs, bars, schools and theatres, its comprehensive product portfolio covers everything the market demands, from domestic party lighting to cutting-edge effects for installation use. The QTX brand also includes a range...
See more from this brand...
Fog/Haze Fluid Fragrances - Strawberry
STRAWBERRY - 20ml
Product Code: 160.654
SMOKE/HAZE FLUID FRAGRANCES
 To be mixed with smoke/fog/haze fluid creating a pleasant aroma when the fog is released in to the air.
    * 1 bottle dilutes in to 5 litres of smoke/fog/haze fluid
    * Available in 6 different fragrances
    * Contents: 20ml
Aromas available:
160.650     Coconut Fragrance 20ml     
160.651     Mint Fragrance 20ml     
160.652     Vanilla Fragrance 20ml
160.653     Tropical Fragrance 20ml
160.654     Strawberry Fragrance 20ml     
160.655     Energy Drink Fragrance 20ml
Bulk prices are available on all items, Please login to get bulk prices. Or call 09-8375020 for a price!