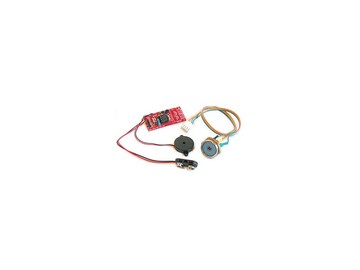 PICAXE

A PICAXE microcontroller is designed to be the brain of your electronic project. Originally designed as an educational system for schools, the PICAXE system has now also been widely adopted by hundreds of thousands of 'hobbyists' due to its ease of use. Each year thousands of high school students to...
See more from this brand...
iButton Lock Kit.
Full kit including PCB, PICAXE-08M chip, and iButton.
Product Code: AXE109S
This product was discontinued on .
A PICAXE-08M ibutton lock kit that uses an 'ibutton' electronic key. Full self assembly kit including ibutton key and touch probe (requires soldering).  
Bulk prices are available on all items, Please login to get bulk prices. Or call 09-8375020 for a price!