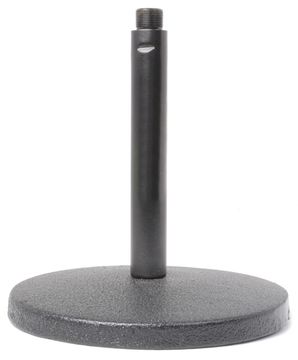 Skytec

Skytec is all about bringing the best PA speakers and DJ equipment to you at an affordable rate, with sought-after technology for DJ speakers such as bluetooth & wireless battery powered speakers, light up speakers and PA amplifiers: our best selling Skytec SPL amplifier range. Skytec manufacture a...
See more from this brand...
Table Top Microphone Stand
Short 15cm Height
Product Code: 188.018
This product is out of stock. It will be available soon.
Table Stand Short 15cm
Desktop microphone stand. 18.5cm in height.
Heavy die-cast base
18.5cm in height
15cm Base diameter
Delivery excluding clip and 5/8 adapter
Bulk prices are available on all items, Please login to get bulk prices. Or call 09-8375020 for a price!