Power Dynamics

Power Dynamics speakers are great for live sound systems, DJ speakers, big speaker systems for pubs, clubs and good, deep bass tones with an optional Power Dynamics subwoofer. Unlike expensive PA systems and brands, Power Dynamics is an affordable option for large PA systems, for big parties, and is...
See more from this brand...
Bluetooth Speaker Set with 10m Cable
White Set
Product Code: 952.504P1
Sorry, this product is not available to order at this time.
Complete installation set comprising a BT10 Compact Bluetooth Amplifier, a pair of (3") 15W RMS ceiling speakers with 10m speaker cable. Provides a full background music system for discreet installation in the home or commercial premises.
BT10 Compact BT Amplifier
The BT10 compact BT audio amplifier allows the most standard low impedance (8 ohm) speakers to be connected, perfect for ceiling and wall mountable speakers. The device can be linked to the most smart phones/ tablets that has BT connection and any music played will be streamed through the built-in 2x 15W amplifier. The volume is also controlled via the smartphone / tablet.
Easy to install
Compact Class D stereo amplifier
Compatible with most BT devices
Ideal For Domestic & Commercial Use
Supplied with power adaptor
Output power:Max 60W
Output power:RMS 30W
Impedance 8ohm
Frequency Response 80Hz - 18.000Hz
Power Supply 240VAC 50Hz (15V adapter)
Power consumption 0.4 - 0.2A
Dimensions (L x W x H) 85 x 45 x 25mm
Weight (kg) 0,16
BC30V White In/Outdoor IP56 Sp.Set 100V 3" 60W
The Power Dynamics high quality BC Series offers both 100V line and 8 ohm system compatibility with easy rotary switch power tap selection. All models are IP56 rated for outdoor applications. The grilles and brackets are constructed from marine grade aluminium and painted with long lasting industrial strength powder coat to withstand harsh environments. Ideal for outdoor events, swimming pools, terraces, garden areas and marine or boat use.
High power output
Weatherproof IP56
Suitable for In- and Outdoor use
2 way speaker system with crosssover network
Aluminum Grill and Mounting bracket
Supplied per pair
Adjustable rotary switch for 100V or 8 Ohm operation
Output power:Max 60W
Output power:RMS 15W
Diameter tweeter 1"
Diameter woofer 3"
Frequency Response 100Hz - 20.000Hz
SPL @ 1W/1m 89dB
IP rating IPX5
Dimensions:Per speaker 180 x 120 x 100mm
Weight (kg) 1,20
Accessories Mounting bracket
Universal Cable Red & Black 10m 2x 0.75mm
10m Standard quality Red & Black stranded power 2x 0.75mm cable for automotive and other applications.
SPECIFICATIONS
CSA 0.75mm2
Conductor 2x 24/0.2mm
Sheath Red & Black
Polariteit Red & Black
Cable 2.5 x 5.5mm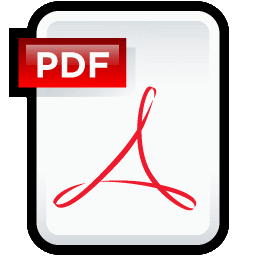 Info / Manual
---
Bulk prices are available on all items, Please login to get bulk prices. Or call 09-8375020 for a price!