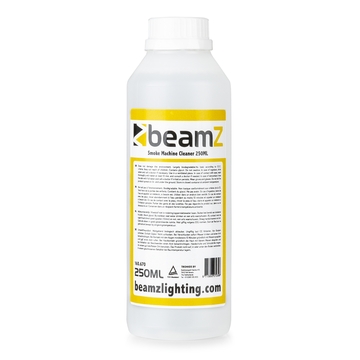 QTX

Launched in 2009, QTX is predominantly a professional lighting brand. Ideal for clubs, bars, schools and theatres, its comprehensive product portfolio covers everything the market demands, from domestic party lighting to cutting-edge effects for installation use. The QTX brand also includes a range...
See more from this brand...
Smoke / Fog Machine Cleaner
250ml
Product Code: 160.670
FOG MACHINE CLEANING FLUID 250ml
Specially formulated liquid designed to clean the internal workings of a fog machine reducing blocking and wear and tear resulting in your fog machine having a longer life span.
Reduces blockages
Keeps your fog machine performing consistently
Non-toxic, water based
Contents: 250ml
Safety Warning
Does not damage the environment. Largely bio-degradeable. Keep out of reach of children. Contains glycerol. Wear gloves and safety glasses when handling. In case of ingestion, drink water and seek medical attention. Use in a ventilated place. In case of contact with eyes wash thoroughly with water for at least 10 minutes and seek medical attention. May cause irritation to the skin. Store in a closed container at room temperature.
Bulk prices are available on all items, Please login to get bulk prices. Or call 09-8375020 for a price!